Zuriel Rangel-Almendarez
Realtor (Cereal, PLLC)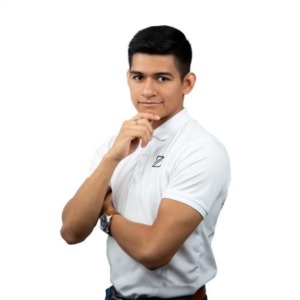 Zuriel Isaac Rangel-Almendarez, A.K.A. Mr. Cereal, is a specific type of individual. Not only is he driven through sheer dedication to success but he has evidence to own it. At this current moment, Mr. Cereal has created two businesses, "Axzyte Assets, LLC" & "Cereal, PLLC". Axzyte is a quarter of a million-dollar business & Cereal, PLLC being his real estate career. His network includes "AZ & Associates" the brokerage & "The Wright Realtor Team" Roger Wright.
Story:
12: Corner Candy Stand in Orem, Utah.
13: Backpack Candy Vendor in Phoenix, Arizona.
14:Duffle Bag Snack Vendor & ACE.
15: Drivers & Street Vendors Permit.
16: Driver's License.
17: First SUV.
18: Graduated.
19: SUV paid off.
20: Homeowner, Licensed Realtor, LLC & PLLC Founder, & 1st Closure of $619,000.