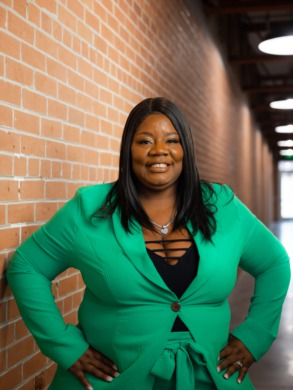 My name is Yolanda Street. Born and raised in Phoenix, I've spent most of my years under the Arizona sun; Graduated from South Mountain High School, attended Arizona State University, and soon after joined the military.
During my time in the military, I traveled all over the world, experienced different cultures, and worked on the ships, with my fellow crew-mates. After honorably discharging from the military, I found my way back to Arizona where I married my highschool sweetheart, and blended our beautiful families. After being exposed to the Arizona foster care and adoption system, we felt the call to serve, and since then have become a family of eight.
In our free time we love to travel together, have family movie and game nights, we cook together, attend sporting events, and volunteer in our community.
Before real estate, I owned my own childcare business, but stepped away when I was diagnosed with Multiple Myeloma. Fortunately, I completed treatment successfully. Shortly after I decided to pursue real estate, because I'm passionate about helping families. One of the most important decisions in life is finding their safe space and home. A place that is all yours. 
I am ready to help ease the process of buying or selling your home. As a proud member of AZ and Associates, where I am a member of the Escobedo team, I emphasize the values you need through hard work, integrity, and providing an experience that has your wishes and needs at theforefront of every decision.