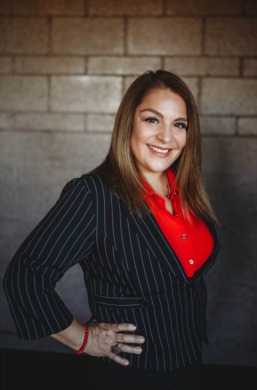 Whether you're looking to find the perfect property or wanting to sell your home for top dollar, Yesenia Espinoza knows what it takes to get it done!
Honest, Professional, and Knowledgeable, are only some qualities you will find in Yesenia and her team. Our team Believes "Experience makes you who you are". As a team, we strive to make your experience as smooth as possible.
As life changes so do our real estate needs. If you've been considering buying the perfect home or wanting to sell your home at top dollar, Yesenia is the one for you!
Our team provides access to excellent lenders specializing in home buyer's programs and down payment assistance to those who qualify. As well as the best photographers and experienced home inspectors. Yesenia works aggressively to negotiate the best prices for buyers and top dollar for sellers. We use a team approach to ensure a smooth transaction, walking you through the steps and removing as many challenges as possible.
Yesenia has been a Real Estate Agent since 2006 and received her Broker's License in 2014. This has allowed her to gain the experience and knowledge required to become an expert of the real estate market in Phoenix and surrounding areas. Awarded top 10 producer since 2013, and has earned multiple "Multimillion Producer Awards". Yesenia's reputation in the industry has brought her continual business over the years, mainly through referrals from clients and as a preferred agent from top lenders. Yesenia received her Bachelor's Degree in Bilingual Education from Arizona State University in 2000 and taught for 5 years in the Glendale School District. Her experience has allowed her to continue helping families, educating them through the buying and selling process. Yesenia is a firm believer in always working to improve your skillset in order to better serve her clients.
As a loving wife and a mother of 3, Yesenia understands the importance of family. Therefore she keeps her clients and their families' best interest at heart.
Our team is available whenever you are!