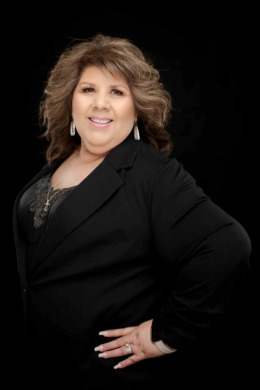 Hello, I would like to introduce myself and tell you about my family.  My name is Mary Hermosillo and I remarried and found my forever partner Ernesto Hermosillo in 2012.
We are blessed to have grown as a family with six girls. Veronica, Kayla, Alicia, Regina, Nina and Angie. In addition to having six girls, we have been blessed with five grandchildren Matthias, Ezra, Cayden, Xavier and Tiago. I am a native of Arizona but had the opportunity to live in Colorado for 3 years to experience a different culture and weather.
I have been in the Property Management Industry for approximately 30+ years and I held my Arizona Real Estate license since 2005. It has been my lifelong goal to be an entrepreneur and I could not find anything better than Real Estate to venture down this road.  
I am passionate in helping others and putting the needs of my clients first. I am dedicated and determined to find exactly what you are looking for. If you or anybody you know is looking to buy or sell, I'd be happy to guide you through the process and achieve your real estate needs.