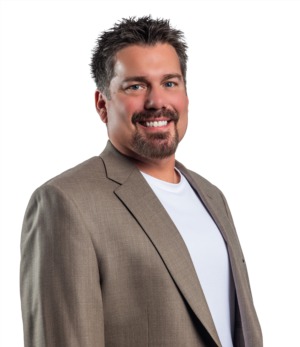 Marcus Dupree, REALTOR® | Associate Broker
With over 22 years of experience in residential real estate sales and investing, Marcus has worked with first time to seasoned home sellers, first time home buyers to experienced investors and everyone in-between.  His business is built on integrity, trust, education, a strong commitment to communication, and keeping up with current market and industry trends.
"The real estate industry is constantly evolving to become more innovative and efficient, and so am I.  I take time up front to really listen to you, the better I understand your wants and needs, the more effective I can be in helping you achieve your goals."
When Marcus lists properties for sale he showcases his properties with the latest tech like 3D Home tours on high traffic websites, always utilizes professional photographers and works with a team of well-trained experts to provide full service, superior assistance for his clients' needs.  Not only will Marcus design a step by step approach to achieving your goals, but he'll be with you through the entire process.
Contact Marcus today to start your real estate journey!
CLIENT TESTIMONIALS
Marcus is excellent at what he does, and it's clear he loves it. He made a hard situation very easy to navigate and never left me wondering what was happening next, his communication is outstanding. Marcus went above and beyond, I'm very thankful for him. - Haley H., Tacoma, WA
I wanted to express my appreciation for your assistance you provided me during my recent real estate transaction.  A big move for me!  I know that I was not the easiest client to work with, and my needs were not easy to meet however, your efforts came through in the end. Thank you!  - Jim P., Las Vegas, NV
Marcus Dupree did an outstanding job in assisting with my new home; he went above and beyond the call of duty and I would recommend ANY of my friends to use him!  - Crystal S., Las Vegas, NV
Marcus was very responsive throughout our entire home buying process. He made sure that he explained every step in detail and let us know what to expect along the way. I was able to text him at any time with questions and usually got a response within minutes. He went above and beyond and would act drive to and view houses for us and determine if he thought we would be interested before we had to make a long drive down to see them.  -Justin & Sam G.H., Orting, WA
Marcus is over the top amazing!  My wife and I were first time home buyers and so lucky to have him by our side every step of the way.  Marcus is extremely knowledgeable, professional, organized, and informative.  His co9mmunication with us was outstanding.  He truly is the best, I can't say enough things about him.  My wife was very pregnant at the time and Marcus was very patient and understanding.  He's friendly and kind too!  The thing we liked most about Marcus was how honest he was.  He helped us from making a few huge mistakes and instead he found us our perfect home.  Marcus clearly went above and beyond to make the whole process go smoothly.  My wife and I would recommend him to absolutely anyone and everyone!  - Edward & Tiffany D., Enumclaw, WA