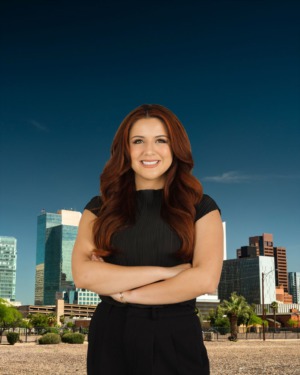 I started my career in real estate at the early age of 19, as a buyer's agent to one of the top producing real estate agent's in the valley. That experience boosted my career and knowledge as a realtor. I have since then become a multi-million producing agent in my brokerage. 
I began a career in real estate because I knew I wanted to help my community, as a child of immigrant parents I knew the struggles of having professional and honest representation on our side. I remember searching through multiple real estate agents and lenders with my parents when we purchased our first home in Arizona. It almost seemed like no one wanted to help because of the language barrier. Thus devoting me to help not only people who are looking buy or sell, but people much like my parents that feel they are unable to purchase a home due to the lack of proper guidance. 
Not only am I committed to providing an honest and professional experience when it comes to any of your real estate needs/questions, but I am also a native to the Phoenix area which has a huge advantage as an agent. I've gained all there is to know about locations, value, property types, pricing, building requirements and zoning - not to mention every possible attraction in the area!  
I thoroughly love my job and all the fantastic people I get to meet and the stories I get to hear. My buyers and sellers are not only my clients but they instantly become my friends and family!