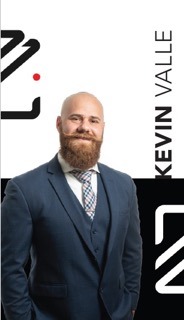 As a native to Phoenix, Arizona, I have a passion for bettering others lives and expanding not only my knowledge, but love to teach others as well. Prior to beginning Real Estate at AZ & Associates, I helped lead the brokerage and hundreds of agents at Keller Williams. I have been appointed in the top 10 agents within my brokerage for the amount of clients I served. Before Real Estate, I was a fitness professional for 5 years.
I worked in 2 large health clubs for 2 years until I chose to become an entrepreneur and opened Valle Fitness & Aesthetics. After some success over the years, I then decided to change fields and began helping people in a new way! Whether it's first time homebuyers, first time sellers, or talented investors, I love having the opportunity to strategize and ensure a victory for my clients. More specifically, I specializes in creative "out-of-the-box" Real Estate strategies.
In 2021, my team helped a total of 27 families into new homes. In 2022, I am looking to make an even bigger impact in the Valley by helping 54 families succeed in their real estate journey!