Carmella Yeo, who by nature has a passion for helping others, discovered her passion for Real estate when she bought her first home in 2007. She realized the need for quality agents who were willing to make it their personal mission to ensure their clients understood the home buying process from start to finish. She got her real estate license in 2013, was nominated Rookie of The Year, and has become a muti-million dollor producer since. 

What makes Carmella different than the thousands of agents you can choose from in Maricopa County? She makes buying and selling a home a personal experience while going above and beyond! Treating clients like family and friends is both a guiding principle and a way of life for Carmella. Carmella has built a reputation for her refreshing and friendly client care and proven ability to guide her buyers and sellers to accomplish their real estate goals. Read some of her reviews from her past clients and decide for yourself if Carmella is the right agent for you...

"Carmella made selling my first home SO easy. We were under contract in less than 48 hours! Any questions I had about the process she answered, she was extremely responsive and was very thorough in all of her explanations. It was a pleasure working with you Carmella, and I can't wait to purchase my next home with you!"

"Home buying is one of the most exciting experiences but could also be one of the most stressful. Carmella made the purchase of our home so easy and stress-free. After meeting Carmella for the first time and explaining to her what our goals were and what we were looking to accomplish I realized I was talking to the right person. Someone that understood our needs and expectations where being a busy dad with a full-time work schedule I have little time for a lot of things outside of the norm. Carmella made my life easy and communicated with me daily. I could not have asked for a better experience. She is truly one of the best realtors in the valley and is my realtor for life. Than you again."

"Carmella was fabulous to work with! She knew exactly what price point to use to keep it competitive and marketed our house wonderfully! We were able to sell our house with impressive speed at a less than ideal time of year. She responded quickly, worked well with our buyer's agent, and the sale went incredibly smoothly. I couldn't recommend Carmella Yeo anymore. She's such a sweetheart and truly works as hard as she possibly can for her clients."

"Carmella was our agent for the sale of our home and for the purchase of our new condo. She sold our house in 5 days!! She gave us excellent tips in staging our home and it paid off. She helped us whenever we ran into a problem and kept us on track throughout the entire process. We felt that she communicated with us well. She is very resourceful and helped us find vendors to help with the repairs. Thanks Carmella!"
Under Contract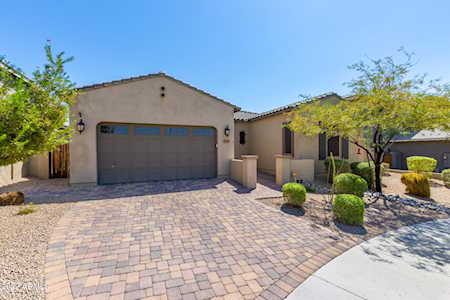 12041 S 186th Avenue
Goodyear, AZ 85338