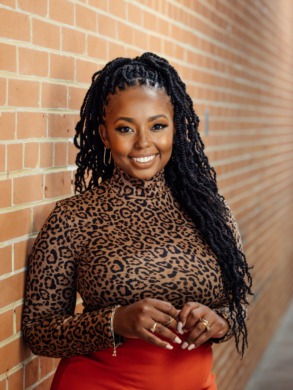 As a Licensed Dual Real Estate Agent serving California and Arizona, I stand out for my passion and great dedication to helping home buyers, sellers, and investors achieve their real estate goals through a smooth and fulfilling experience. With an innate desire to serve people, offer solutions to housing problems, and guide clients in building their generational wealth, a career in real estate was a natural choice for me. While the real estate transactions could be challenging, given the many options in the market, I'm determined to walk with you from the start to the closing.
With a solid academic background in communication and over ten years of experience in the customer service and marketing industry, my clients continually benefit from my vast experience and well-established contacts worldwide. A superior negotiator and an energetic marketer, I seek to help sellers expose their properties to a broad market of potential buyers to attract competitive offers and ensure a quick sale. I also strive to help buyers find their dream homes within their budget.
My ability to form profound and candid professional relationships with clients enables me to gain an in-depth understanding of their needs and deliver desirable results, leaving them happy and satisfied. I leverage my in-depth knowledge about different aspects of real estate transactions to guide, advise and educate my clients, effectively empowering them to make well-informed life-changing decisions. As an avid team player, I surround myself with the top industry professionals from whom my clients benefit immensely.
Outside of real estate, I enjoy spending quality time with my loving husband, our two amazing children, Eli and Ellie, and our pup, Quinley. My husband and I are active members of our local church, and we believe in spreading joy and adventure as we travel through life, building family memories and friendships. I also love to share my journey here in Phoenix, AZ, on my YouTube channel, Living Life in Phoenix, AZ.
For a smooth real estate process, you need a REALTOR® that you can trust and who will prioritize your needs. I not only want to do one transaction with you, but I also want to get to know you and become your lifetime REALTOR®.