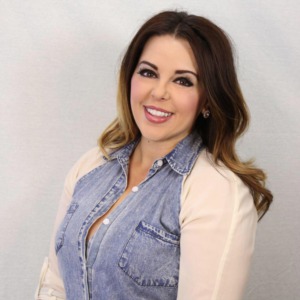 Brianna Young is high energy agent who embodies truth and character in every step of a real estate transaction. She works tirelessly around the clock to make sure her clients are taken care of and is meticulous about every single detail.
Brianna is a Phoenician native and is always in tune with the valley market and trends.  She has been on a rapid path to the top of the real estate industry since her first full year in real estate five years ago and has since become a consistent multimillion-dollar agent, being named a top producer several times.
Brianna's knowledge and experience is priceless as she has worked with people from every aspect of the industry representing sellers, buyers, investors, in residential and commercial transactions, including several clients from the National Football League.
Brianna is a devoted family woman with a strong connection to God, her husband, and three children.  She loves to travel with her family, with some of her favorite places being right in her home state of Arizona. Brianna enjoys visiting the Grand Canyon, Monument Valley, and Jerome but at the end of the day, her heart lives in Disneyland!
Brianna works for one of the top real estate brokerages, AZ & Associates, excelling through their training programs while sharpening her knowledge base and forward thinking to address aspects of the transactions and stop any issues before they become a problem.  She works hand in hand with the lenders to ensure a seamless experience and initiates communication in every detail of the transaction.
When you work with Brianna, you will see someone who is passionate, trustworthy, committed, friendly, and fun!