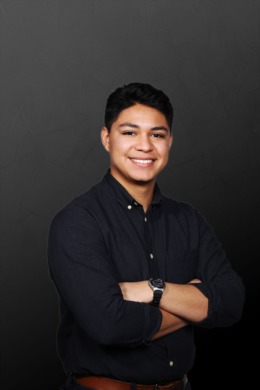 Alex is an extremely organized & attentive Realtor at AZ & Associates. Alex utilizes his experience to provide his clients the utmost confidence, knowledge, & satisfaction throughout their real estate transaction. He and his team's client education & guidance program keeps you informed, educated, & guided through every step of the process.
He does this by keeping in constant communication with his clients via informative video guides & personal conversations. On top of this, he and his team utilize their combined & extensive real estate experience & knowledge of the market to provide you the best guidance possible.
Prior to AZ & Associates, Alex was a Project Manager at Chasse Building Team, a leading contractor in the commercial construction industry. Previously, he was a BIM Coordinator at V.E.C.
In each position, he has contributed to the organizational flow & client satisfaction throughout each project. He is well educated in Construction Management and Arizona Real Estate Law & Principals.
In his spare time, he enjoys spending time with family & friends, off-roading, participating in volunteer education work.
Testimonials
Words can't describe just how very incredibly grateful we are for the time and dedication of this team.
When we started this journey, we told Alex Espinoza that we needed a house close to our children's school with enough space for all of us and he did just that! He took the time to get to know us personally and always had our best interest at heart. His communication with us was always precise and punctual. Thank you Alex! We had a plan and you guys executed it!
Maria Gonzalez